Rules for Withdrawals: Reasons Betway Casino Refuses to Pay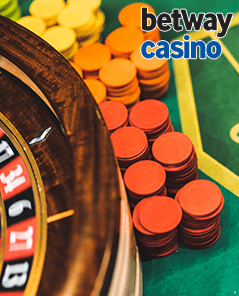 Betway Casino has received many complaints from its players about how it refuses to pay, so many who are trying to make a withdrawal from Betway Casino are often faced with a long list of problems. These include verification issues, communication issues, closed accounts and more. They claim that any issues are due to violations of the withdrawal terms, which are outlined below, but many suspect that they just do not want to pay its players and are using the terms as a legal justification to protect their poor behavior.
Read more below about some of the common issues, as well as the Betway Casino withdrawal rules outlined on their website so you can protect yourself if you are playing at the casino. Hopefully, if you do, you won't face these issues, but it is best to be prepared as player appear to have many issues making Betway Casino withdrawals.
100% Match Bonus
up to $750
Software
License
Established
Payment Methods
Games

Visa

Mastercard

Neteller

Paypal

Skrill
Verification issues
Many players claim that they have issues making withdrawals from Betway Casino based on documentation issues. Betway Casino refuses to pay after requiring additional documentation. They claim these requests are done for player security, and while some of the documentation is common, there are requests that appear to be intentional delays. Players submit the required documents, and it takes weeks or months for customer service to get back to them, and often times the casino still does not want to pay. Customer service claims that it takes 48 business hours to verify, but that is not the case for most guests. It takes much longer if at all to verify Betway Casino withdrawals.
Many players have faced unrealistic verification requests before Betway Casino closed their account and refused to pay at all. One guest reported that they were asked to confirm details about their personal life, like boyfriend and ex-boyfriend names, birthdates and even their occupations before Betway Casino would pay withdrawals. After all of the documentation, it was still not enough to prove identify for a Betway Casino withdrawal.
The casino claims these security checks are intended to protect you, but they are used to prevent guests from making withdrawals from Betway Casino. Often times, guests say this happens when they are trying to make big withdrawals. Players have shared that if they win big and try to make a withdrawal, their account, which was previously verified, suddenly faces additional scrutiny. Now, they are often locked out, require additional documentation, documentation is deemed insufficient, and many more issues. It takes a long time to get these issues resolved if at all. One guest claimed that after they made $65 deposit, they won $450. When they tried to make a withdrawal Betway Casino refused to honor it. Instead, they said they would only refund the initial $65 deposit. Customer service was unhelpful when the guest tried to resolve the Betway Casino withdrawal issue.
Customer service refuses to pay
Guests report that customer service is not helpful and delays communication. They do this by pretending not to receive messages, acting unprofessionally and more in hopes that guests will give up and not go through with the withdrawal from Betway Casino. They don't answer emails, and when they finally do, they give no time frame as to when issues will be looked into or resolved. This delay tactic is another way that Betway Casino is decling to pay, and it is a very common complaint among guests so beware.
Locked accounts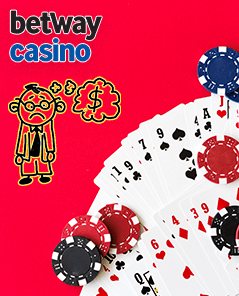 Others have said that if they can trace any complaints to you, they refuse to pay. The casino will completely lock your account, which prevents you from making any deposits or initiating any withdrawals from Betway Casino. Again, when you contact customer service, they are unable or unwilling to help. They face the same customer service issues. They don't want to help guests resolve their issues because they don't want you to make withdrawals from Betway Casino. It lowers their profits, and ultimately the casino is there to make money. You can put in your money without trouble, but it is very hard to get it back without a lot of trouble.
They often close your account with no explanation, and unless you fight them, you will not be able to make a withdrawal from Betway Casino. Be ready to discuss your issues with customer service over a period of time if there are any potential questions about the validity of your account. Any discrepancy may cause your account to be locked and your balance to be frozen.
These are just a few of the common issues that players face; however, each issue is unique to the player and their specific account. Below, let's discuss the rules so you can understand what may be causing these issues. By following these rules, hopefully, you will be able to protect yourself and your winnings when faced with withdrawal issues.
Betway Casino Withdrawal Rules
Common issues plague customers when they are trying to receive a withdrawal from Betway Casino. Make sure you understand the formal rules so you understand why the casino may refuse to pay your winnings. If you violate any of the terms, they are within their rights to not pay your winnings or only pay a portion of your winnings. If you don't violate any of the below and they still will not pay, you have the right to fight and file formal complaints against Betway Casino.
First and foremost, Betway Casino has the right to refuse to pay winnings at their discretion. This can include your winnings or deposit money, especially when tied to promotional offers. They can claim you violate their terms, participate in fraud or any number of reasons to void your transaction. The specific terms are clearly outlined on the offer and the general terms are available on their website. This includes all the information you are subject to by participating in gaming at Betway Casino.
They will need to verify your identity and reserve the right to run credit checks prior to disbursing any funds. For first withdrawals, large withdrawals or changes being made to your account, Betway Casino will take additional security measures to help verify your account. This may result in you submitting additional documentation and will likely cause delays in payments being disbursed, if at all. Many have claimed this verification process is used as a tactic to allow them to refuse to pay. This is outlined in more detail above, so be prepared to share additional documentation over weeks to verify your identify.
Additionally, you are subject to meet wagering requirements before you can withdraw bonus money or winnings associated with the bonus. Each offer has different terms, so be sure you read the fine print before you claim any offers. This is important and may cause issues with your withdrawal if you to not meet the specific offer for that promotional offer. If you want to withdraw your money before you meet the wagering requirements, you may be able to do by contacting customer service. You will be required to forfeit any bonus balance, as well as anything else outlined in the offer.
There are times where Betway Casino offers no deposit bonuses, and if you get winnings from this type of offer, they can limit the amount you can withdraw per offer and transaction. The limit varies by offer, and check the terms to understand what restrictions these free offers carry. This applies to free bonuses, bets, spins, tickets and more. There are always strings on free offers, and it is likely that you will be unable to withdraw any free winnings without meeting specific wagering requirements, which often requires real money deposits.
There is a minimum withdrawal amount of $10 on all transactions, and Betway Casino prefers to deposit money into the same payment method that you use to make a deposit on the account. If this is not possible, it may cause delays and additional documentations in your withdrawals. In addition, you may be subject to any fees associated with the withdrawal, and it may vary by bank and transaction type.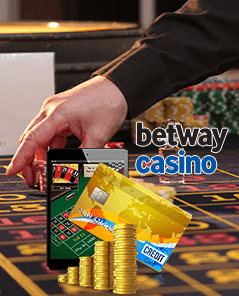 You cannot transfer funds between individual accounts, and this may cause any funds to be voided. Additionally, you cannot participate on credit. You must be wagering real money. Again, Betway Casino reserves the right to refuse to pay and promotional offers at any time.
Betway Casino Withdrawal Issues
The issues outline above should make any player wary from playing at Betway Casino. They have faced many complaints, many of which still remain unresolved, about how they refuse to pay players their hard-earned winnings.
Before you play, be aware that you may be unable to withdraw your winnings and face an uphill battle with customer service before you will see any money. If you do play, make sure you are clear on the terms of each offer and deposit so that you can protect yourself. Following the rules will help you protect yourself in the long run if the casino tried not to pay your winnings.